Photo by Institut Pasteur / François Gardy
At a ceremony on October 21, 2022 in Paris, the Institut Pasteur and the University of California San Francisco's Quantitative Biosciences Institute announced a newly formed comprehensive agreement to jointly establish the Institut Pasteur-UCSF QBI Center of Excellence in Emerging Infectious Diseases with planned operations in San Francisco and Paris.
The MOU was signed by Professor Stewart Cole, President of the Institut Pasteur, and Professor Sam Hawgood, Chancellor of UC San Francisco (represented by Dr. Nevan Krogan, Director of the UCSF Quantitative Biosciences Institute). The agreement calls for the Institut Pasteur and UCSF to work together to train scientists, compete for sponsored research funding and attract philanthropy.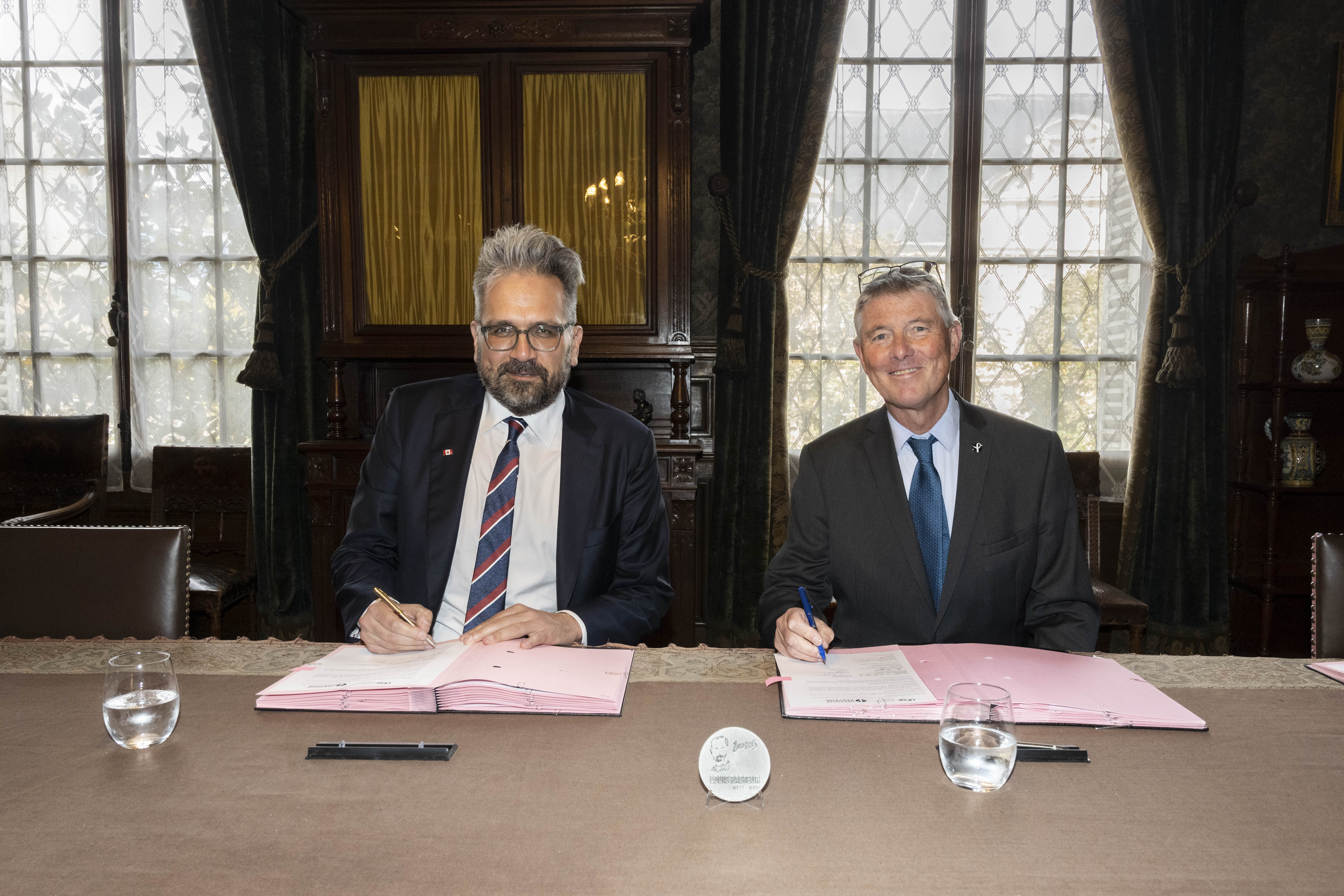 Photo by Institut Pasteur / François Gardy
The mission for the Center is multifaceted:
Pandemic preparedness: prediction and treatment
Collection of data from worldwide cohorts for epidemiology and prevention of infectious and neglected tropical diseases, both internationally and domestically
Increase the capacity and research capabilities of southern countries in pandemic preparedness through exchange program
Deeper understanding of the effects of global warming on infectious and neglected diseases